EarthQuaker Devices
Tentacle V2 Analog Octave Up Pedal
Analog Octave-up Stompbox Guitar Effect with Flexi-Switch for Momentary or Latching Operation
Classic Octave-up Effect
There's something beautiful about a pedal that does only one thing and does it well, and the EarthQuaker Devices Tentacle V2 octave-up effect is just such a pedal. In fact, this analog octave-up effect pedal only exists because guitarists who fell in love with the octave-up effect from the Hoof Reaper pedal demanded EarthQuaker Devices create a standalone stompbox out of it. Now in its second generation, this version gains a Flexi-Switch — hold it for momentary operation, or tap it to toggle on/off.
From the pedal gurus at EarthQuaker Devices
EarthQuaker Devices is a boutique pedal company based out of Akron, Ohio. They put all their focus on building tools for musicians to find their own tone. Their designs range from enhanced classics to pedals that have never been seen or heard before. Company founder Jamie Stillman was working with rock band the Black Keys when he came upon a design that kick-started the company's success. EarthQuaker Devices is committed to helping you find your tone with high-quality products at great prices.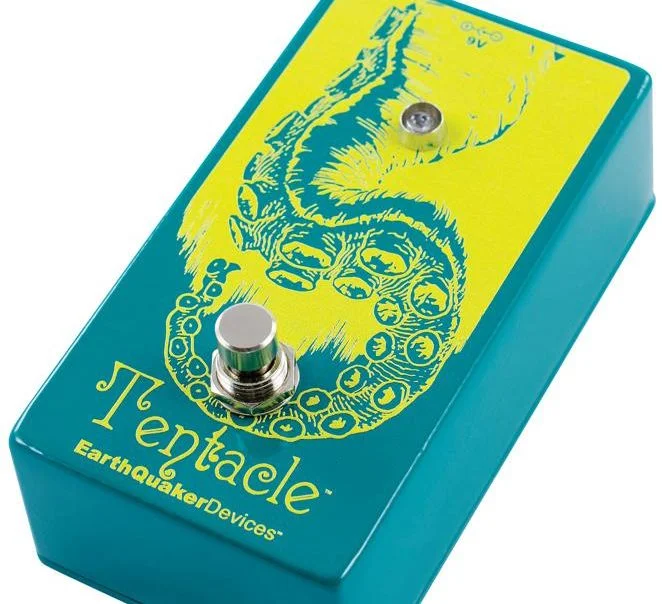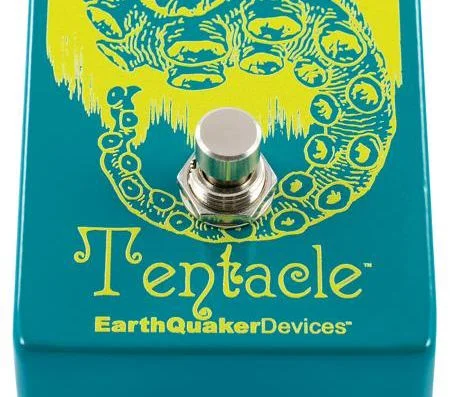 EarthQuaker Devices Tentacle V2 Octave-up Effect Pedal Features:
A simple, purpose-built analog octave-up stompbox effect
Flexi-Switch for momentary or latching operation
No controls; just step on the footswitch and tear loose
The octave-up effect taken from the EarthQuaker Hoof Reaper
An impressive effect when played above the 12th fret
Add fuzz or stick it in a delay effects loop for great results
Tech Specs
Pedal Type:

Octave

Inputs:

1 x 1/4"

Outputs:

1 x 1/4"

True Bypass:

Yes

Power Source:

9V DC power supply required (sold separately)

Power Usage:

2mA

Height:

2.0"

Width:

2.5"

Depth:

4.75"

Weight:

0.87 lbs.

Manufacturer Part Number:

EQDTEN2