Lauren Poluha: Piano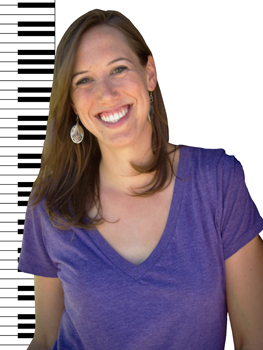 Name: Lauren Poluha

Instruments taught: Piano

Rate: $25 per ½ hour, $45 per hour
Ages taught: 5 and up
*For students age 4, a trial lesson is recommended to assess readiness
Teaching since: 2009

Teaching at Bill's since: 2017

Experience playing music: "I've been playing the piano since I was 4 years old, and in the past 12 years have studied and performed music from Indonesia, Ghana, India, and Belize."

Genres of music taught: Classical
Music Education:
B.M. Music Theory, University of Michigan
M.A. Ethnomusicology, UCLA
Ph.D. Ethnomusicology, UCLA
Personal Teaching Philosophy: My teaching style is friendly, incorporates multiple approaches to learning (visual, aural, kinesthetic) and is tailored to each students' learning styles and musical tastes. My students learn how to read music & play by ear, understand rhythm & melody, and cultivate a sense of artistry in their playing. In lessons, I create an atmosphere that is fun and lighthearted, and at the same time, I expect my students to challenge themselves both during lessons and home practice.
I believe that one way or another, everyone has the potential to express themselves musically, and that music makes us better humans & the world a better place!